Share Bugfender and Get Rewarded!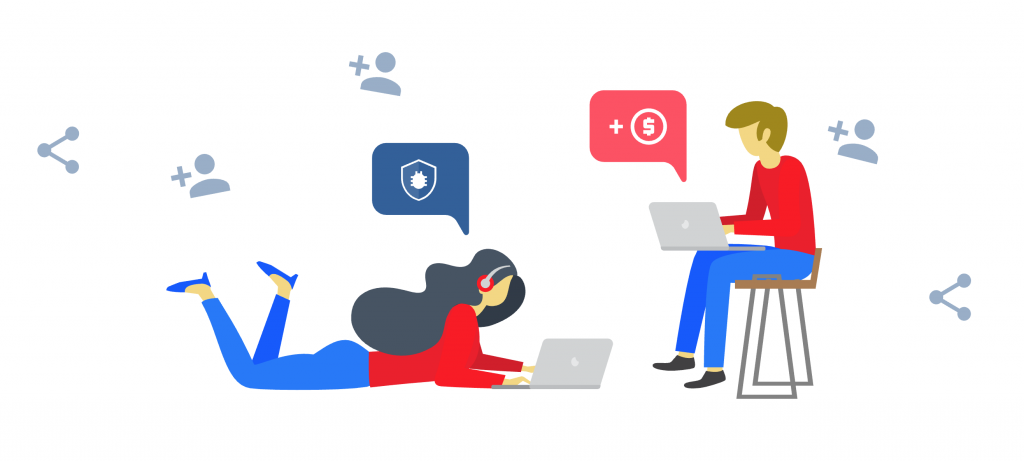 Bugfender offers a 30% recurring commission to thank people who refer us in their blogs, podcasts or websites and vendors who refer us to their clients (typically development agencies).
Here is how it works:
When you refer to Bugfender in your site, you add a custom URL parameter with your affiliate code.
When users from your site click on the link, they get a 90-day cookie in their browser. They can learn from Bugfender and start using it for free.
When a purchase is made with your cookie in it, you get a 30% commission fee (VAT excluded).
All subsequent payments made from that customer during the first year also earn a 30% commission for you (VAT excluded).
The following are not eligible:
Users with a previous subscription.
Users who visited our site using a different affiliate link.
Affiliates with only one referral. The affiliate program can not be used to get a 30% discount on only one account.
Comparison websites, catalogs, link lists.
Resellers (MSPs/VARs). Contact us if you're a reseller and would like to sell Bugfender.
How payments work:
We will pay you via your PayPal account quarterly.
You are responsible for your own tax declarations. Please check with a tax advisor if you are unsure how to do it.
How much can I expect to be paid?
According to our current statistics, our customers pay an average of €925 in their first year, so affiliates would get around €308/user. Please bear in mind this is an estimation based on our current average numbers – at the time of writing – and we can't guarantee a specific amount.
If you would like to participate in our program, please contact us and let us know the URL of your site.
Please note we reserve the right to cancel this program or any affiliate accounts at any time, especially if any fraudulent actions are detected. It is prohibited to spam, bid for advertising, direct users in a deceptive manner, use the materials contained on the Bugfender website or any other copyrighted material to promote your affiliate code.