Before Bugfender was a glimmer in our eyes, we co-founders have worked together at the mobile app development company Mobile Jazz. We and the other team members at Mobile Jazz strive to assist clients with new and upgraded iOS and Android apps that are customized to best suit their needs and ideas. Working on mobile app development at Mobile Jazz is something we all did for a long time, working with both large and small companies in the process. During this period we discovered a series of needs that seemed fairly common among the various companies we had the pleasure of working with.
Most software developers know that even when things seem to be running smoothly in a new app, there are bound to be a few bumps in the road. Over the course of various projects we found that an app would work perfectly on our devices but did not function as well for customers after the beta version was released. We tried a number of available log solutions for fixing these bugs, but nothing we found seemed to be just right for our needs because all of them are thought for log server management and doesn't work for iOS or Android apps. Since using available tools was not a viable option, we decided to make a new service of our very own to help us debug this kind of bugs than cannot be reproduced on our devices.
Bugfender began as a very small project written by two people,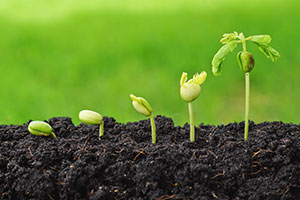 as a much simpler version of the Bugfender we know and love today. In the beginning it was only an experimental tool designed to fit the needs we ran into on a regular basis and to get log files from remote devices. But as the program and its functionality grew, we decided that it was time to release Bugfender to the rest of the world in order to help people who were facing the same problems that had confounded our pre-Bugfender lives. What started as a humble bootstrapped iOS project between two developers in Autumn 2014 had grown into a beta version by March 2015. Since then, Bugfender has continued to grow by adding new features such as Android SDK and that growth is sure to continue as we move forward into the future.
Nowadays, Bugfender is a lot bigger than we ever thought and it keeps growing. You can see some numbers in the following infographic: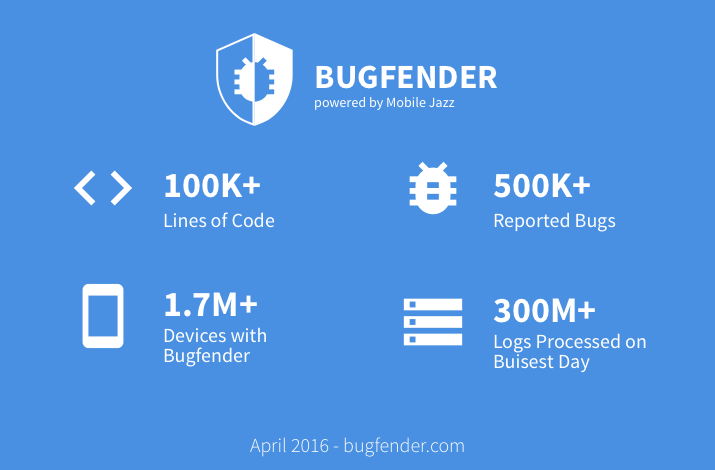 If you want to try Bugfender, you can do it for Free. If you find it useful, you can upgrade to a paid plan and you will help us to add more awesome features to the product.