Free Bug Tracking Tool
Track and fix before your users get an error message, with remote debugging.
Debug Faster
Reproduce bugs on your devices easily with our log collector.
Customer Support Made Simple
View recent user activity when working on a support case.
Dashboard
Get an overview of your application's status using Bugfender's dashboard—including the number of sessions, devices, and any issues that have been raised.
Apps
Aside from logs, get access to a ton of additional invaluable information, such as app performance, devices being used, sessions, and issues - giving you an in-depth picture on your application's health.
Devices
Bugfender records detailed information about the devices in use: the brand, OS version, RAM, language, orientation, and much more.
Logs
Use our powerful filters to narrow down logs to device, brand, OS version, or even by individual user. Bugfender enables you to discover issues faster than ever before.
Teams
Create a team within Bugfender to share your app's logs and manage collaborations between colleagues and clients.
How Does Bugfender Work?
Bugfender is a remote logger for multiple platforms including iOS and Android. It stores logs created by your application and sends them to our server, creating a remote console where you can see logs in real time.
Add Bugfender's SDK to Your App
We Collect Logs from Real Users
And Process Them on Our Servers
Which You Can View and Filter in Our Web App
Fast-As-Hell Setup in Less Than

60 Seconds
Integrate Bugfender's SDK into a wide range of platforms in under a minute!
iOS
View your customer application NSLogs from your computer. It's just like having a remote Xcode console viewer, helping you fix bugs easily.
Android
Receive your application logcat anywhere and remotely view what's happening on your user's device, helping you pinpoint the trickiest bugs.
What Are 1000 Apps Doing to Reduce Their Bugs to Zero?
Down to Zero is a practical guide to solving bugs. Our team has been developing mobile apps for over a decade and we'd like to share some tips we've picked up along the way.
Features
Remote Logging
Crash logs are sent remotely from the device to our servers, so you can track what's causing trouble.
Remote Config
Enable and disable logging for each device individually and remotely.
Offline Mode
Logs are stored locally on the device and transmitted when it's back online.
Log Organization
Logs are organized by sessions, devices, and app versions, so you can easily find what you're looking for via our admin panel.
Device Info
Get information about the device for each logging session, and review OS versions and device features.
Tags & Levels
Set tags and priority levels for each log line - making it easier to search and filter entries within the log viewer later on.
GDPR
Bugfender is GDPR compliant and we'll be happy to sign a data processing agreement with customers.
Crash Reporting
Keep track of your application's health in one central location with both logs and crashes.
Superb Customer Support
Providing top-notch support is a priority for us. At Bugfender, everyone is a customer champion, so when you submit a support request you'll get a fast, high-quality response from our product engineers.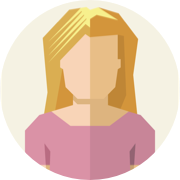 Hey there, is it possible to associate an email address with a device? Elene Kassmeyer
You can indeed, we've actually got a handy guide on this which you might find useful. Check it out
here
.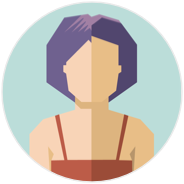 Is it possible to send logs from within an Android service? Jackie Alden
That's a great question, and it sure is possible. If you initialize Bugfender within the service, you'll be able to send logs from there too.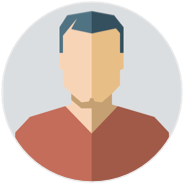 Is it possible to retrieve logs from a device, but only when an issue is raised? Hyledd Quirina
Absolutely, just disable logs for all devices. When an issue is raised, it bypasses this setting and sends over the logs so you can see what's been happening.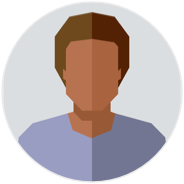 Is it possible to track issues with Bugfender? Such as app crashes? Pól Balogh
Issues we support right out of the box, and crash reporting is something that's on our roadmap - it'll be released really soon. For now, if you'd like to get more information on raising issues,
take a look at this page
.
Our engineers double up as support agents. Bugfender is built for developers, by developers - you'll always get expert solutions from real professionals.
Looking for a specific feature or have a suggestion for us? Please get in touch. We're always looking for ways to make Bugfender even better, and we'd love to hear from you.