Start Building Better Android Apps Today
View your application's logcat and Android log file, directly from your users' Android phones and tablets.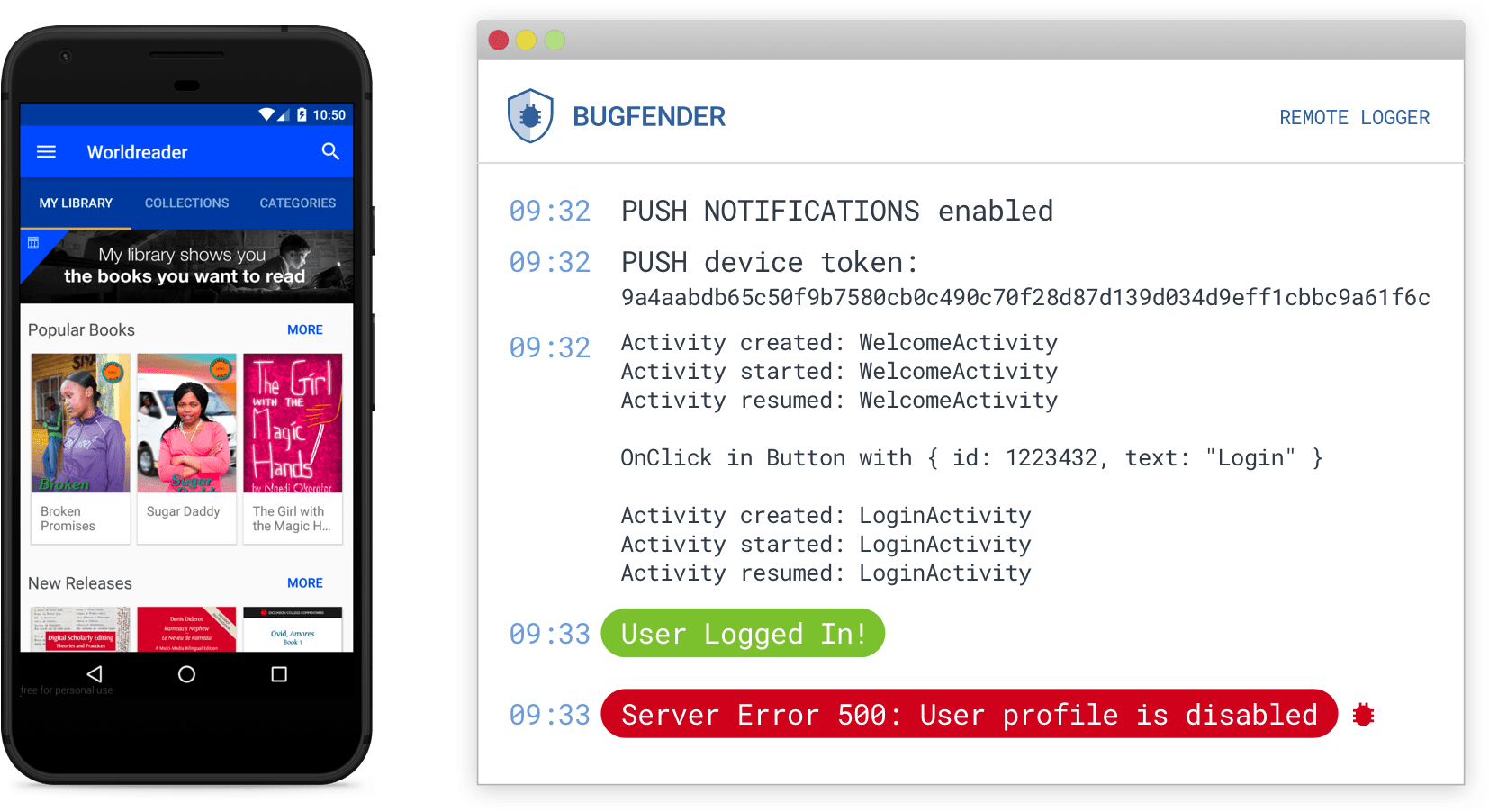 Cloud-Based Log Management System
Bugfender is a cloud-based service that allows devs to upload their Android Activity Logs and view them in a customizable, organizable Android logging library. Simply create a free Bugfender account to get the logcat of any device you're interested in — without worrying about servers or storage.
Integrate with Our SDK
Send logs to Bugfender easily and effectively with our SDK via Maven with customer Logger. Integration with the SDK usually takes less than 15 minutes and has a very small footprint—the low amount of memory required means your app's performance won't suffer at all.
Adapt It to Your Needs
Bugfender has more advanced features than the default Android logging library, such as programmatically deciding whether each Android log needs to be sent to the server, or sent to the dev—alerting them of an error condition that needs to be investigated.
Publish Your Apps
Bugfender works well with Android apps still in production, published beta versions (like Google Play Beta), apps published in Google Play, and those in a corporate store.
Track Your Application's Logs Remotely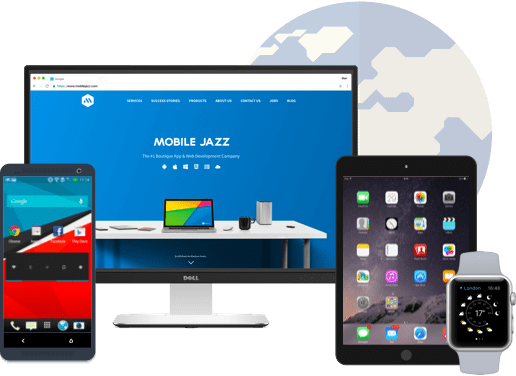 User Devices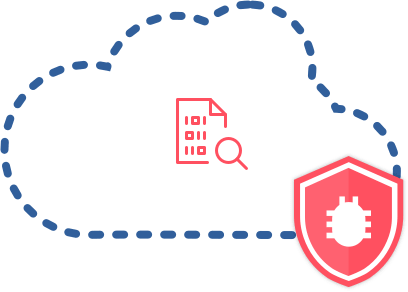 Bugfender Cloud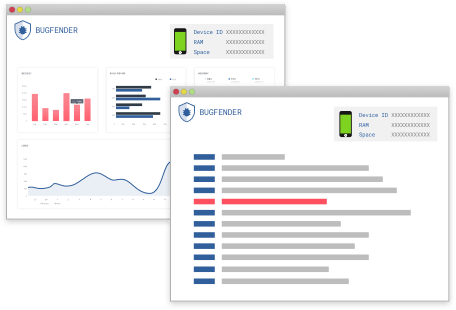 Remote Log Viewer & Issue Tracker
Features
Remote Logging Interface
Find bugs faster — Android logs are sent remotely from the device to our servers.
Device Enable/Disable
Only send your data to the Android devices you specify, avoiding any user slowdown.
Logging Even When Device Is Off
Logs are queued on the device, transmitting as soon as the device reconnects.
Android Device Info
Set tags and levels for each line to later search and filter entries within the Android logging library.
Developer Notifications
Decide and program what sort of logs to send for particular types of bugs.
Incomparable Bug Organization
Your Android log file is easily organized by device type, app version, and sessions—no more stressing out trying to find issue information.
Tags & Levels
Set tags and priority levels for each log line—making it easier to search and filter entries within the log viewer later on.
GDPR
Bugfender is GDPR compliant and we'll be happy to sign a data processing agreement with customers.
Crash Reporting
Keep track of your application's health in one central location with both logs and crashes.
Learn How To Install Bugfender Android SDK in 10'
Watch this simple tutorial and learn how to receive the logs and crashes form your users.
What Are 1000 Apps Doing to Reduce Their Bugs to Zero?
Down to Zero is a practical guide to solving bugs. Our team has been developing mobile apps for over a decade and we'd like to share some tips we've picked up along the way.
What Do Our Customers Say?
Bugfender is helping thousands of developers all over the world to release superb, bug-free applications.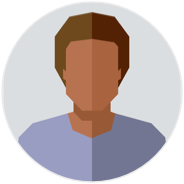 Bugfender helped us to fix a production level bug in our app that we just couldn't replicate ourselves. John Jordan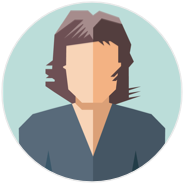 We wanted to monitor our users behaviour and see the problems they were facing in real-time on our React Native app, and Bugfender allowed us to do that easily. Si-Shi Chen from Honestbee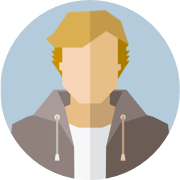 Bugfender has allowed us to catch issues that we could not find previously while test driving cars. Nabyl Bennouri from CARFIT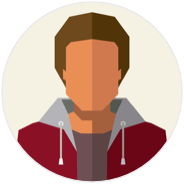 Bugfender just enabled us to easily perform remote debugging across our team, it's just fantastic. Adam Stalek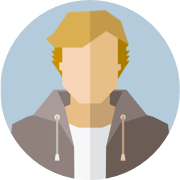 Bugfender was so quick and easy to get set up. In less than 5 minutes I could see my logs come through, which enables me to provide better support. I have tried other debugging tools in the past, but this is way above Crashlytics or any other platforms. Can't believe I didn't find this sooner. Gary Middleton