When it comes to mobile industry, developers cannot possibly rely on older technologies and development tools. And the same goes for older app development strategies and plans. The role of innovation and the adoption of latest trends is quite an important part of corporate culture and enterprises cannot afford falling behind. Mobile industry goes through rapid changes because of latest gadgets, new development technologies and other trends.
Devices and technologies that influence the overall development process are wearable devices like fitness devices, smart watches and others, cloud technologies and IoT (Internet of Things). Let's see some popular app development trend for 2016.
Hybrid HTML5 Apps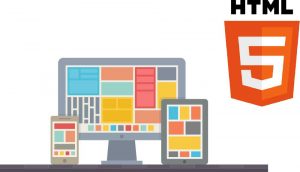 Although the majority of developers prefer native mobile apps but HTML5 has been getting traction for quite some time and it has shown tremendous performance and elegance in app development. No doubt, hybrid HTML5 app development will gain more and more momentum in mobile industry and this trend is not going to change in foreseeable future. Hybrid HTML5 apps are successful in enterprise and consumer app development.
Developers should consider hybrid HTML5 as a serious app development option as enterprises are going to lean this way in upcoming months. Interestingly, no other platform is in competition with hybrid HTML5 at this moment that makes it a reasonable option to consider now. One of the emerging frameworks for building apps is Ionic framework, it's quite new in the game but it's gaining a lot of attention from mobile developers.
But, even if Hybrid development is increasing, if you want to get the best quality apps you should stick to native development.
Cross Platform App Development
Tablets sale was on the rise a while ago but now people are moving toward other form factors. However, tablets are still popular on enterprise level and in some industries. For example, mobile workers use tablets to connect with their customers, clients and business. Emergency responders, utility engineers and technicians benefit from tablets because of their mobility, portability and performance. However, tablet sales are decreasing now.
Developers should work on cross platform solutions so mobile workers can easily transit from desktop computers to mobile devices. People want to use exact same applications with exact features, performance and capabilities on different devices and different platforms. Cross platform app development is going to dominate the industry in 2016.
Wearable Devices
No wonder, wearable devices have become an important part of our lives. There are smart watches, fitness devices and many other wearable devices that connect with mobile devices, not to mention the VR which has been getting popularity all over the globe for last couple of months. People want better integration of wearable devices with their phones and tablets. They want better apps with better interfaces and performance.
The adoption rate of wearable devices in the market is way more than what experts predicted few years ago. The biggest advantage developers have is wearable devices have lot of room for improvement and this trend is not going to vanish in next few years. People who own smart watches prefer apps on their phones that also support wearable devices.
Big Data Visualization
IoT is finally here and of course it is also the future of enterprises. The biggest challenge enterprises will face is the data management because IoT will connect billions of devices together. Enterprises need to find data management and data visualization tools and solutions to deal with large set of data. All of the connected devices will be sending tons of data that will be useless without proper organization.
Other than the visualization problem, enterprises also need to find performance solutions so the platforms can process everything in real-time without becoming a victim of bottleneck problem. The rapid decision making capabilities are needed where tactical decisions are made.
Fewer Platforms
There are millions of apps and platforms that allow users to perform a single task to solve a single problem. However, people prefer suite apps which come with numerous features. Users want to see everything in one place and that is absolutely a reasonable demand. Software and apps that solve a single issue will be acquired by enterprises eventually.
In other words, the number of apps and platforms is going to reduce dramatically in upcoming years and the quality of apps is going to improve. All of these things are in favor of end-users. However, this is quite a challenge for developers as they need to focus on more than one problem at a time to survive in the industry. On the other hand, developers who already have apps effectively solving specific issues should expect to be acquired by enterprises in upcoming years.
Integration of Mobile Apps and IoT
IoT is relatively new and the majority of companies have no idea how they can use IoT to increase their sales and business. However, there is one thing which is crystal clear; IoT is the future and it is going to be integrated with our lives and everything we use on daily basis. That includes our mobile devices as well. Enterprises related to some specific industries like health-care, energy and automotive have already started experimenting with IoT and mobile integration.
However, there is a need of improving the backend infrastructure of mobile platforms so they can communicate with all connected devices. In other words, IoT is going to be an important part of mobile app development in upcoming years.
Enterprises Are Attracting Developers
More and more mobile devices are being activated every minute and the huge number of Android and iOS devices has created demand for developers on enterprise level. Because companies have established marketing and advertising infrastructure, they can afford to pay higher for the talent. That ultimately leads to higher pay for developers as compared to other sectors with the same experience.
In 2016 and even upcoming years, enterprises are going to attract more developers to fulfill the demand of better apps in app stores like Google Play Store and iTunes. According to an estimate, there are more than 1.5 million apps in these app stores and almost half of them are enterprise oriented.
Mobile Security
People are willing to pay more money to keep their data and information safe. Some certain sectors like banks and health-care institutes attract cyber criminals because of their valuable information and financial benefits. Developers should adopt latest security practices to secure their apps infrastructure as well as the data it processes.
Unfortunately it is easier to say but quite hard to achieve because of the individual mindset of focusing on functionality and lack of proper security policies on enterprise level. Developers have to face the challenge of dealing with security vulnerabilities in 2016.
How Bugfender Can Help Developers Here?
With the dramatic growth of IoT and increasing demand for quality apps, developers need a tool to assure the best quality in a diversified environment and more distributed than ever. So a tool like Bugfender that allows them to have access to any device logs remotely will help developers a lot.