This month we have released one of our biggest UX updates since Bugfender 2, the new viewer.
We are quite excited because we have been working on it over several months, we hope you like it!
Reading Logs Made Easier
Logs are the core of our application, and we wanted to make them better, more readable, with more information and more organized. Reading logs is better than ever before, thanks to the UI updates we have designed and implemented.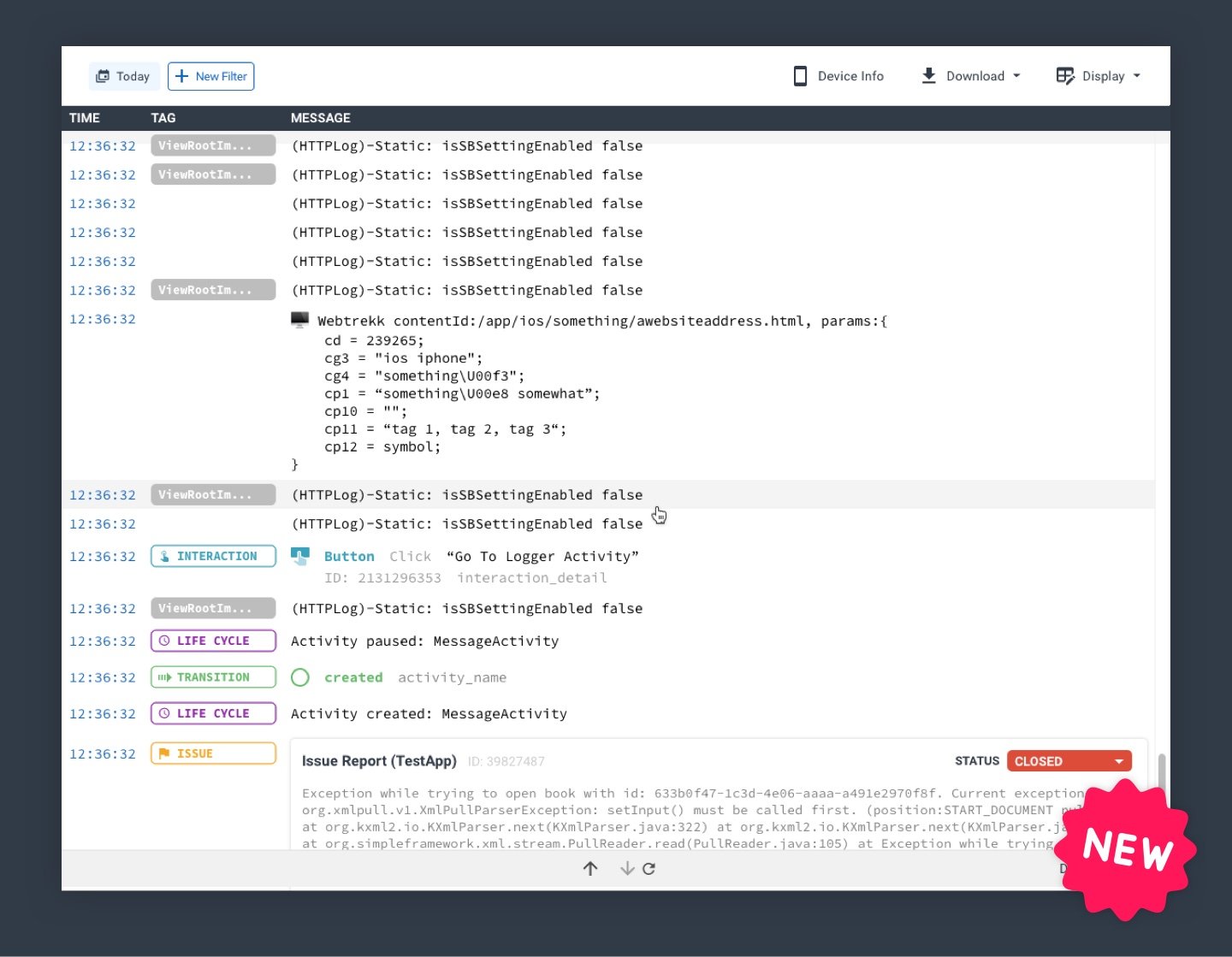 Better Search
Find anything you are looking for faster. We have introduced a new search with highlighting to show results and new navigation options to jump quickly through matching results, even if your log contains hundreds or thousands of lines.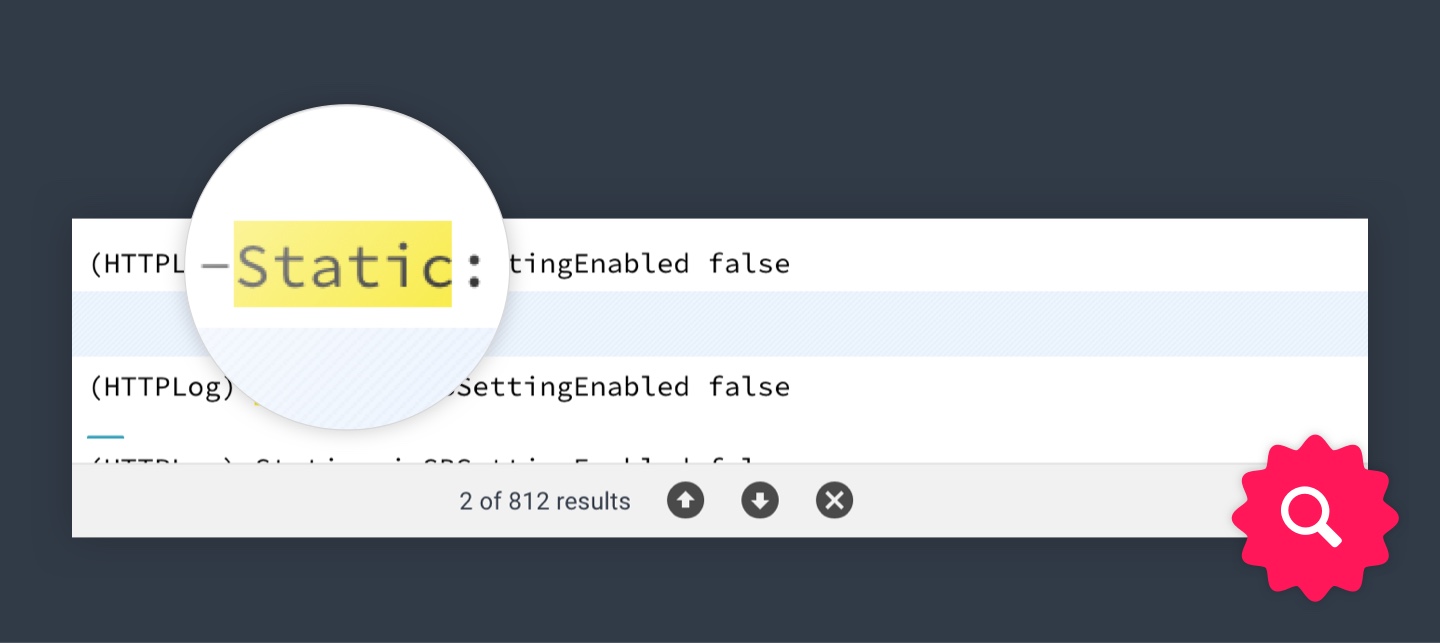 New Date/Time & Session Selector
Navigate through logs by date or by session, making it easier to find specific events on very active devices.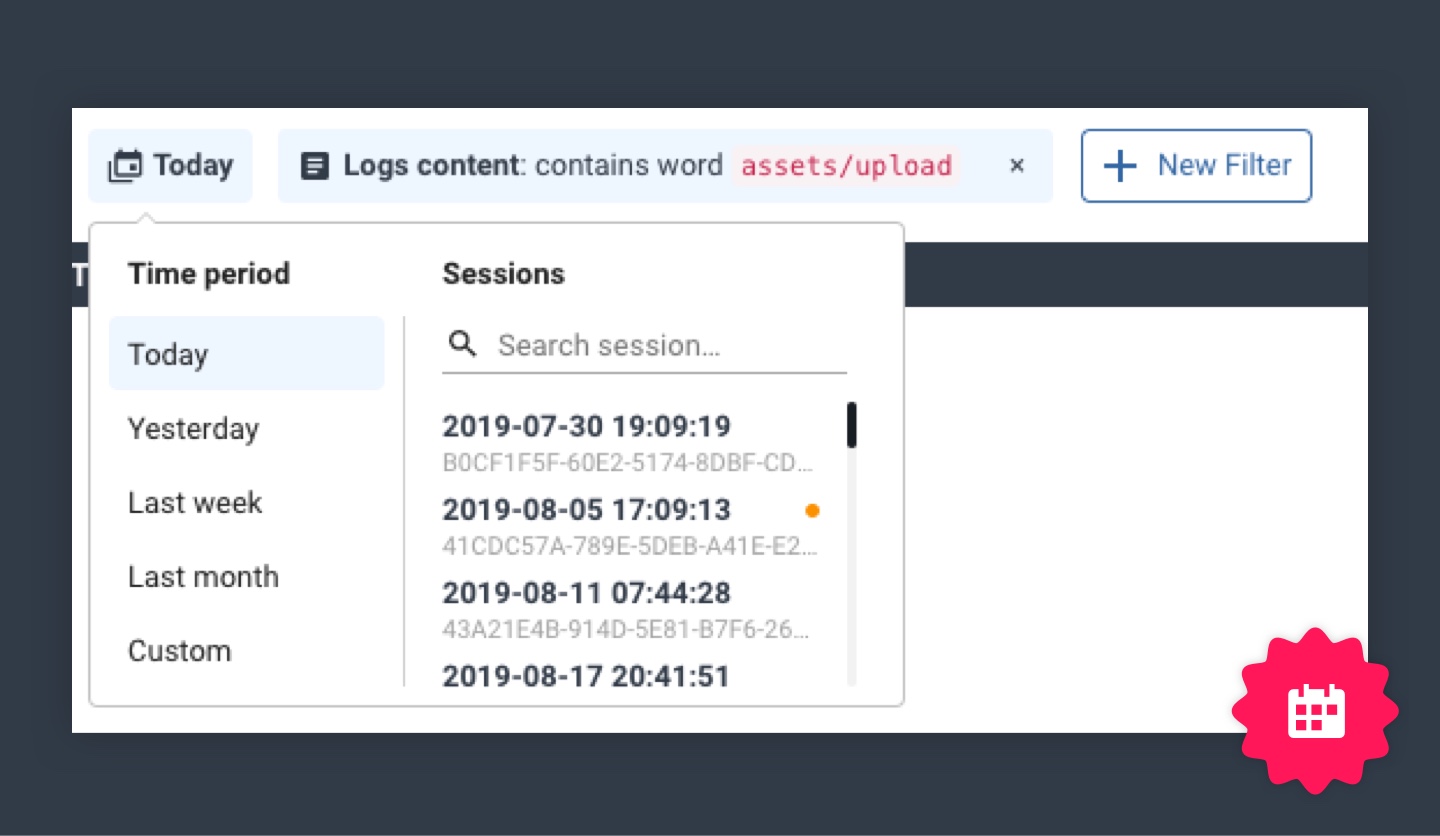 Special Log Types: Interactions & Custom Key-Values
We have introduced a new way to display special types of logs, such as interactions or custom key-values, making it easier to debug and know what is happening on any device with a quick look.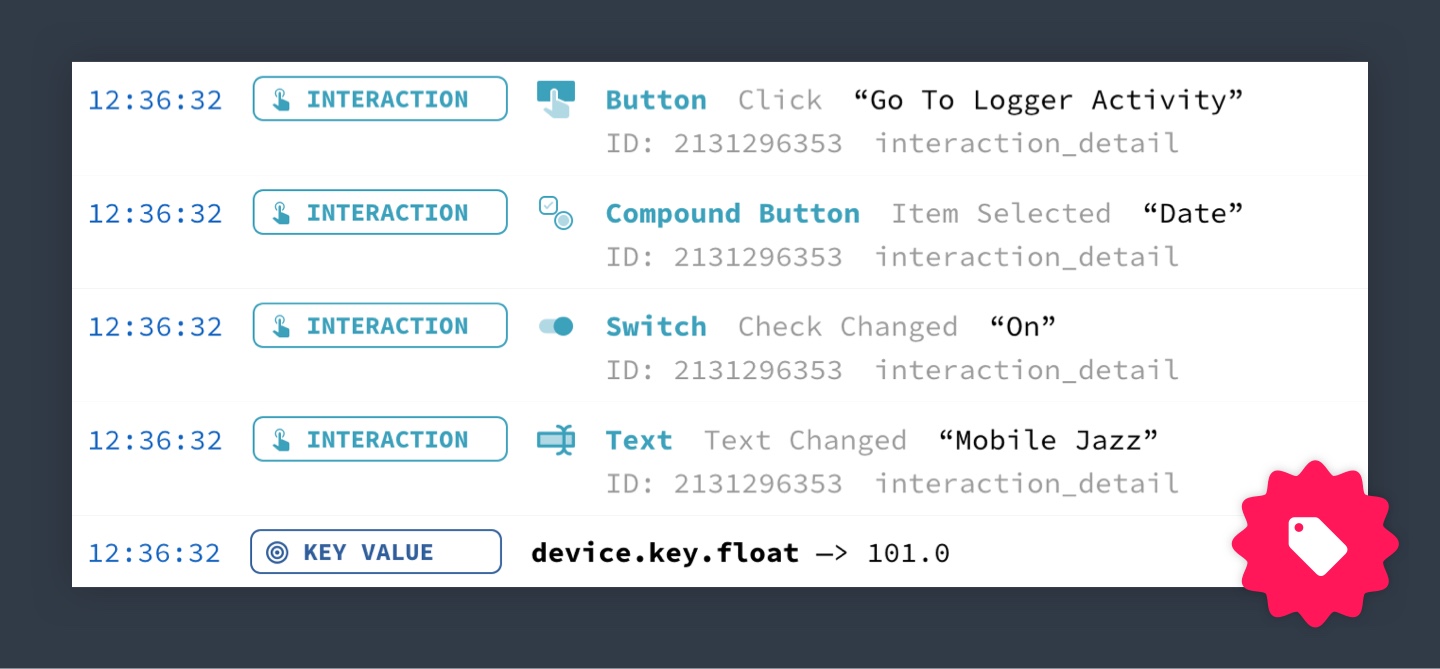 Faster than Ever Before
We have been working under the hood to lower the API response times and increase the performance of the javascript application and the overall experience, reducing load times in several places, especially when scrolling through large log files. Depending on your computer, performance has increased from 2x to even 10x faster.

Feedback?
If you have anything to say, we are all ears. Drop us a line here in the chat or on your favorite social network!