We developed an application (Factura Simyo) for the Spanish mobile carrier Simyo that calculates and summarizes your monthly cell phone charges on-the-fly, so you knew at any point in time how much you were spending on phone calls, text messages or data that month.
The technical difficulty was, that we needed to talk to a server about which we didn't have any control. So it happened that we received frequent emails from users complaining that the app is not working. Unfortunately we neither had access to the server, nor to the users device to reproduce the error and check ourselves what was going wrong.
The only way to reproduce the exact same scenario on our own test devices would have been to ask the user for their Simyo account password. And that was obviously not going to happen.
Bugfender finally provided us with a solution that was easy to integrate, didn't require any additional maintenance on our side and respected the user's privacy. We configured Bugfender to automatically send the device's log files whenever a new support ticket was opened. Those log files only included technical information, but didn't share private or otherwise sensitive information about the user, which was an important requirement.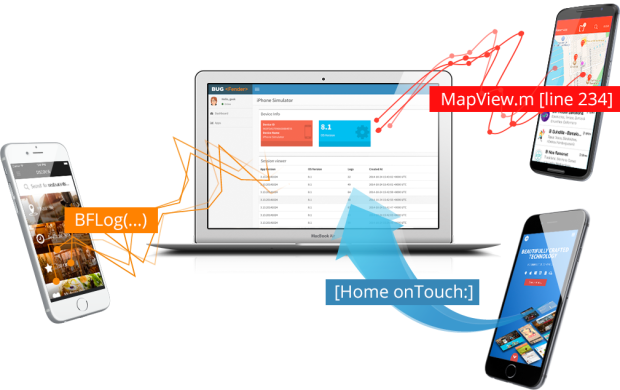 Since then our bugfix turnaround time has improved significantly from previously days or sometimes even weeks of email exchanges with unhappy customers down to now only a mere few minutes. Only with that we were able to increase our App Store rating from previously 3 stars to now almost 5 stars.
Find out more about Bugfender's abilities and features and sign up now for a free account.